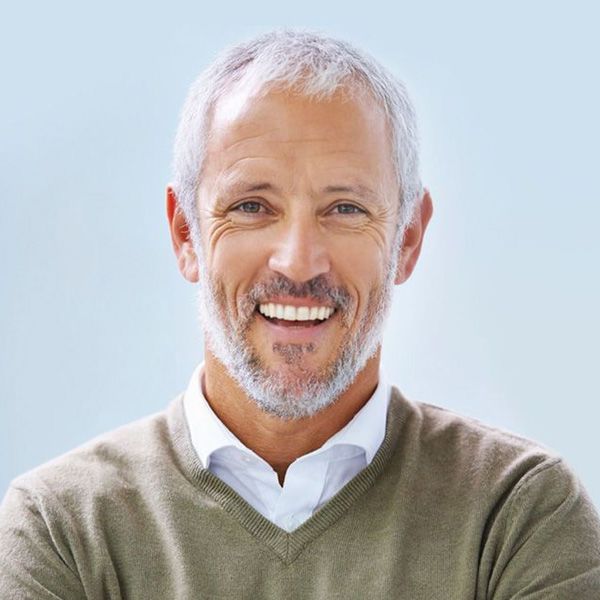 If you are dissatisfied with your smile as a result of multiple oral health and cosmetic concerns, including missing teeth, our dentists at Perfect Smiles, LLC in Totowa, NJ can combine a variety of cosmetic and restorative dentistry procedures for a full mouth reconstruction. There's no reason to go through life with a less than appealing smile when advancements in the dental industry can provide you with optimal results.
Full mouth reconstruction candidates typically include patients who are experiencing severe tooth decay, gum disease, or need jawbone therapy to reduce the negative side effects of TMJ disorder. Full mouth reconstruction can also address missing teeth with dental implants. Find out if you are a good candidate for a total mouth makeover.
Do I Qualify for a Full Mouth Reconstruction?
The best candidates for a full mouth reconstruction include patients who have multiple areas of concern that need to be addressed. Our dentists are able to combine the necessary procedures into one treatment plan to streamline care, costs, and recovery. You may be a good candidate if you are experiencing one or more of the issues below:
Minor to extensive tooth loss
Swollen, red, bleeding, or painful gums
Tooth pain
Signs of gum disease
Tooth decay
Crooked, twisted, or misaligned teeth
Malocclusion (bite disorder)
Chronic jaw or neck pain
Teeth grinding
Gum recession
Bone degeneration
Cracked, broken, or severely damaged teeth
Badly stained or discolored teeth
Loose teeth
What Procedures Are Involved?
A full mouth reconstruction is designed to repair and restore a smile that has been severely damaged or decayed. Our doctors can combine a number of general, cosmetic, and restorative procedures into one treatment plan to help patients achieve desirable results.
To establish your treatment plan, one of our doctors will provide a full examination of your teeth and gums using x-ray technology, while also meeting with you to discuss the areas of concern you'd like addressed. Depending on the complexity of your full mouth reconstruction, procedures can be combined into one appointment, or may require multiple office visits spread out over several months. No matter the length, our doctors will ensure you emerge with your oral and physical health intact with a rejuvenated smile.
Below are the differently treatments commonly combined in a full mouth reconstruction:
Dental Implants: Designed to replace missing teeth and support dental crowns, bridges, or full arch dentures
Porcelain Dental Crowns: Intended to repair severely damaged, discolored, or decayed teeth.
Dental Fillings: Recommended for minor to moderate tooth decay.
Root Canal Therapy: Required when the inner structure of a tooth has been damaged.
Invisalign®: Designed to discreetly straighten teeth in a matter of 12 to 18 months.
Porcelain Veneers: Excellent option for covering teeth that are severely discolored, chipped, or worn.
Tooth Extractions: Required when a tooth is too damaged for root canal therapy.
Restore Your Smile
To learn more about the procedures involved in a full mouth reconstruction and whether you are a good candidate, contact our office today online or by calling (973) 339-9711. We can help restore your smile and self-confidence.
Related to This