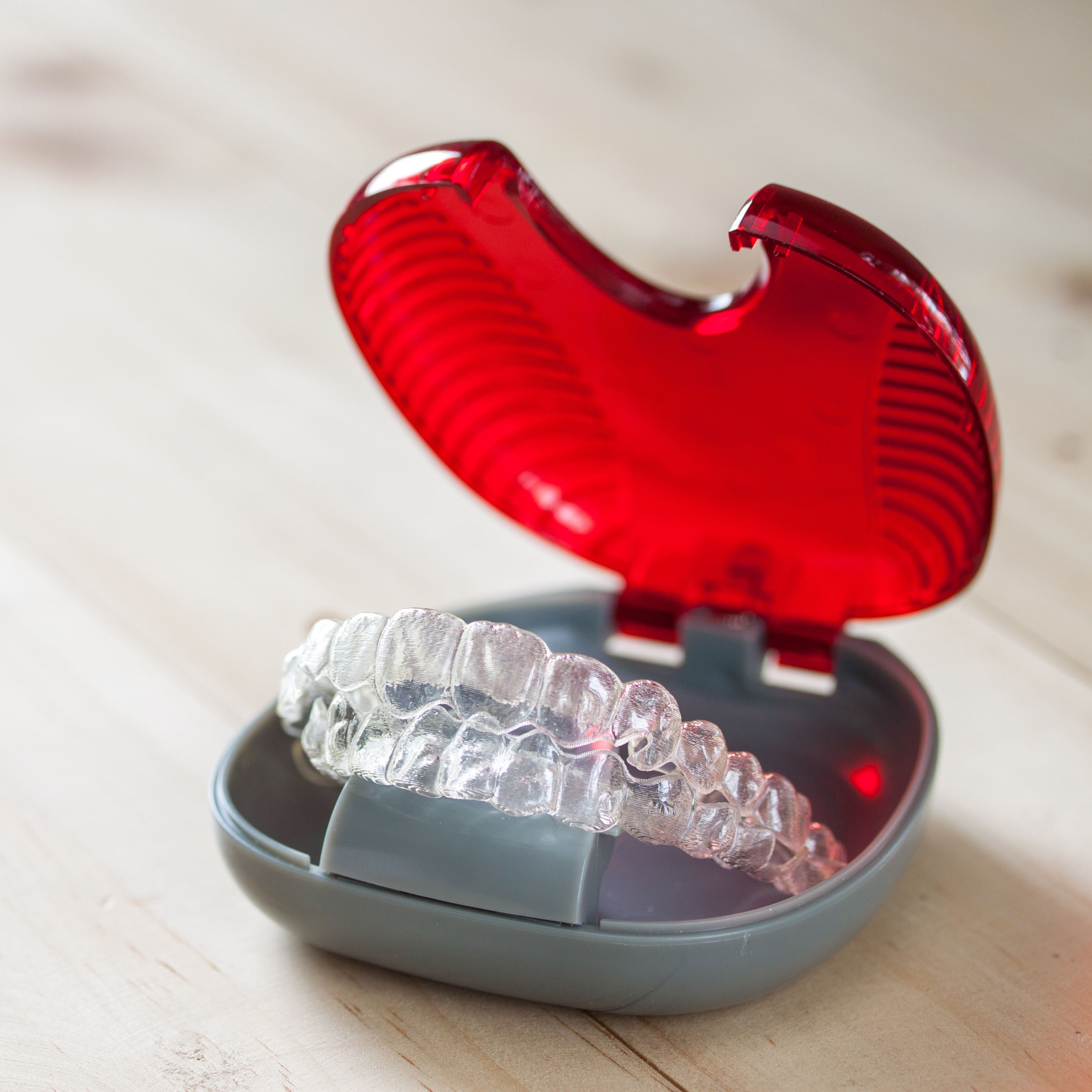 Having a straight and beautiful smile is important for many reasons. For one, it can prevent dental problems down the road such as teeth grinding (bruxism) and TMJ disorders. It can also help you smile with confidence and feel good about the way you look. That may explain why Invisalign® has become so popular at our Totowa, NJ practice.
There's a new variation on Invisalign® called Invisalign® Teen, which is made just for patients in their teenage years. We'd like to take a few moments to consider how it works and whether or not it's right for you.
What Is Invisalign® Teen?
Invisalign® Teen is a variation on traditional Invisalign® designed specifically for teenage patients. A team of orthodontists came together to consider the various health and wellness needs that teenagers face. In addition, orthodontists considered the various issues with self-esteem and self-confidence that many teens have to deal with.
Thanks to Invisalign® Teen, patients can undergo the advanced orthodontic care that they need without having to deal with the stigma of having traditional metal braces.
How Does Invisalign® Teen Work?
Invisalign® Teen works just like traditional Invisalign®. Patients wear clear plastic aligners at all times except when eating, drinking, or cleaning their teeth. This means that the aligners are worn for approximately 22 hours a day. Every two weeks, patients will swap out the current Invisalign® Teen aligner for the next one in the sequence, helping with the gradual realignment of the teeth.
This process continues every two weeks for a year to 2 years. By the end of the treatment process, a patient's smile looks perfectly aligned, as if they'd undergone treatment with traditional braces.
Blue Dot Indicator
One of the unique aspects of Invisalign® Teen is the blue dot indicator. It's a helpful reminder to replace the current aligner with a new one after about two weeks have passed. Each aligner has a blue dot indicator to help ensure a straight and perfectly aligned smile.
Eruption Tabs for Incoming Teeth
Sometimes when Invisalign® treatment starts, a patient will not have all of his or her permanent teeth in place. Invisalign® Teen takes this into account by including eruption tabs. These allow the permanent teeth to emerge and come into place, ensuring proper dental alignment as they come in.
Replacement Aligners (If You Need Them)
Life can get complicated, and sometimes accidents can happen. You might misplace an aligner tray during dinner or while you're out with friends. Invisalign® Teen has you covered. If you misplace an aligner tray, you can receive a select number of replacement Invisalign® Teen aligners free of charge.
Is Invisalign® Teen Right for Me?
The best way to learn if Invisalign® Teen is right for you is to come in for a consultation. During your visit to the practice, we will be more than happy to discuss all of your treatment options with you in greater detail. If Invisalign® Teen isn't right for you, we can talk about other orthodontic procedures that might be right for you.
Learn More About Invisalign® Teen
For more information about Invisalign® Teen and whether or not it's right for you, be sure to contact an experienced cosmetic and restorative dentist today. The team at Perfect Smiles, LLC is here to help you smile with renewed confidence.
Related to This